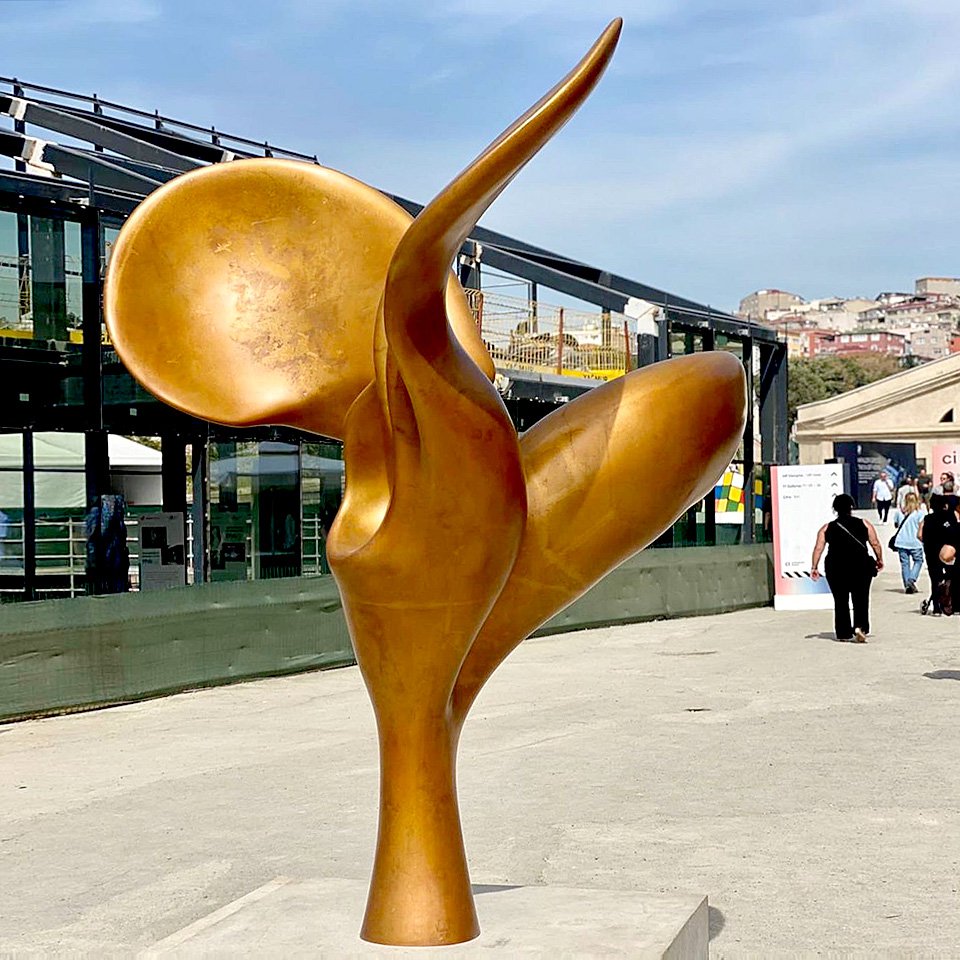 Vuslat Dogan Sabanci.
Falling Together.
"Courtyard" of the Contemporary Istanbul fair.
Photo: Contemporary Istanbul
The relocation of the fair to the coast of the Golden Horn has expanded its exposition opportunities: the annual exhibition of installations in the open air, called "The Yard", was included in the program. Here, the bronze sculpture of Vuslat Dogan Sabanci, the artist and founder of the Vuslat Foundation, which is designed to teach people to listen more carefully to themselves, others and nature, catches the eye. In this sculpture, which combines the ephemerality of form and the strength of material, plant and animal organics, dynamics and statics, the author reflects on the coexistence of opposites, so her appearance at the fair in Istanbul, where so many cultures collide, is symbolic. The title of the work is Falling Together, given the meaning laid down by the author, it could be translated as "Disintegrate in unity". By the way, at the booth of the Pi Artworks gallery, which represents the artist, You can see more of her work. Returning to the Yard, let's pay attention to the labyrinth of doors - this is a large installation, which was built by the artist Janan Tolon. It seems to invite visitors to open the doors of their perception - if Aldous Huxley's metaphor is interpreted differently - before stepping into the arches of the Arsenal, which has become a citadel of art from all over the world.
September 20, 2022